In our previous post, we created a process for avoiding bottlenecks in your workflow, whether for the sake of restructuring your company or just getting your team to hit their deadlines more often.
Now, we're taking a deep look at the tools and software that can help you achieve those goals. Starting with BPMs and working through project management, here are 16 solutions to improve your workflow.
Create Business Process Models for Departments and Projects
One of the biggest challenges startups and digital organizations face is structure. At first, everyone picks up the slack where they can, but when a company starts growing, management needs to create processes and structure, or else projects and tasks start falling through the cracks.
1. Organimi
The first step most companies take toward building this infrastructure is evaluating their processes and chain of command. Organimi lets companies map out organizational charts, update them whenever someone leaves or starts, and save multiple options to brainstorm growth and multiple organization flows. This way, if you're planning to expand your department, or if you just want a flatter structure than the one you have now, everyone will be on the same page.
Eric Apps, CEO of Organimi recently marveled at how employment has changed with the rise of the gig economy and SaaS companies looking to disrupt everything. He knows that the roles of modern offices can change overnight, and this disruption makes employees nervous.
"Whether you are in IT, HR or business leadership … you will need organizational design tools that reflect today's current reality of fluid organizational boundaries, and tomorrow's adaptive and dynamic team structures," he says. Apps recommends taking a look at your team's strengths before diving deeper into process management.
2. Gliffy
Gliffy also offers businesses a way to improve their workflows by creating flowcharts and diagrams for organizations. This software syncs with JIRA, so your team can create a strategy for how a ticket is solved, and who will work on it at different times. This tool alone can reduce meetings and check-ins because team members will already know who needs to do what.
3. teamfocus
If you're looking to learn as you go, consider opting for our project management software, teamfocus. This lets you set checks for project approval along with deadlines to make sure everyone finishes their part on time.
The more you work with your teams and create tasks in teamfocus, the more you will be able to retool your work and improve your process. Eventually, you'll be able to simply copy and paste your project and update it with the next project's information because you've perfected your workflows.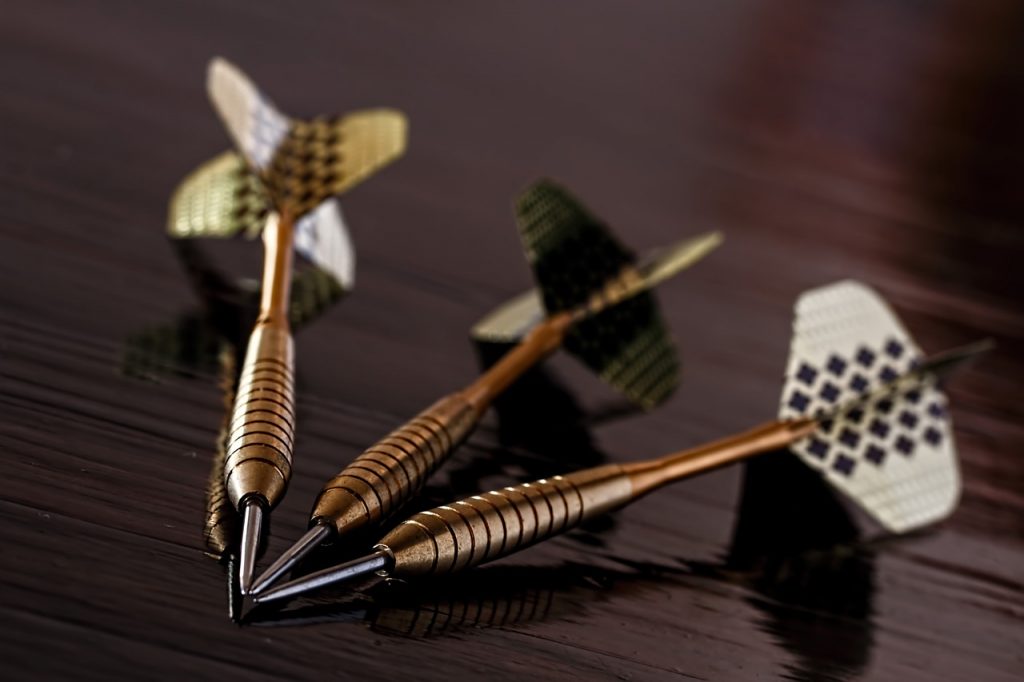 Set Goals and Priorities Before Launching a Project
Once the organizational structure is cleared, it's time to start tackling projects more efficiently. This involves setting goals and KPIs, creating deadlines and making sure everything is thought of now — not two hours before the deadline.
4. BetterWorks
Before you can kick off a project, you need to set priorities, goals and KPIs so everyone on the team knows exactly what is expected of them. This is why Kris Duggan created BetterWorks, which allows employees to set goals and smaller KPIs under them, and then tracks those KPIs to make sure everyone stays on track.
In an interview with SaaScribe, Duggan explains exactly why clear goals and objectives are important. "I think the biggest challenges that are facing companies today…are fundamental core challenges," he says. "Things like alignment and lack of clarity on what's happening, what's important, what should we focus on, how does my work connect with other people's work."
Basically, without a clear picture of what's expected and who is affected, the whole process crumbles.
5. Priority Matrix
Hai Nguyen, CEO at Appfluence, created Priority Matrix so you can "prioritize your tasks to reach business goals, such as driving revenue or cutting costs." All tasks are labelled "crucial" or "not crucial," and then listed as "do now" or "do later." By listing the tasks out, and explaining how they benefit the company, teams are able to make the biggest impact that day and stay on top of various tasks.
This is also a great way to approach meetings, by listing out what needs to be covered immediately instead of getting distracted by unimportant agenda items.
6. Todoist
A similar tool to Priority Matrix is Todoist, which lets teams keep track of the small tasks they need to accomplish throughout the day. This tool can be a lifesaver for event planning teams, where all of the tasks are important, but not all are easy to remember.
For example, it's important to keep bottles of water in the podium during a conference or press briefing. Forgetting the water bottles can grind the whole event to a halt if one of the speakers has a cough. Just because something isn't mission critical doesn't mean it's OK to forget.
Understand How Much (Or How Little) Your People Work
An unbalanced team can hurt morale, overwork your best players, and let underperformers skate by. Understanding the workload of your employees is an easy way to keep work balanced so quality doesn't suffer.
7. Sprint.ly
If you're a visual manager, then Sprint.ly can help your get a feel for how your team completes tasks and who is taking on too much. The tool uses pie charts and graphs to highlight what percent of a project is complete, and it creates visual models to see who is overloaded with work.
Founder and CEO Joe Stump has decades of software experience, from Digg to Urban Airship, and still approaches management from a developer's perspective. "You can't expect to get others to work the way you do without first figuring out what makes your process different, writing it down, and then broadcasting it," he says.
8. Toggl
An alternative to monitoring employee workload is time management software. Size matters when you work at an agency, and an employee with two major clients can burn out faster than someone with nine small ones.
Toggl lets managers see exactly how much time is spent on client work, and employees can segment different projects so managers can report to clients exactly how long something is taking. This tool shines when it's used as a barometer for gauging project success instead of monitoring productivity. If something that should take a few hours is taking days, the account manager needs to learn why and discuss the issue with the client.
Identify What Tasks Should Be Automated
One of the key components to reducing bottlenecking is finding existing processes that are labor-intensive or time-consuming, then identifying ways to automate them. Not everything can be solved by an algorithm, but if you can remove tasks that are menial or detract from the actual job, you can save time and improve employee morale.
9. Expensify
For example, many companies set up their expense report process back in 2002, and still request hard copies of the receipts to approve reimbursements. When an employee returns from a trip, they have to carve out at least an hour or two to fill out these reports and try to remember everything they ate in the past week. Expensify automates the process by letting employees upload expenses as they accrue them.
10. Hatchbuck
Speaking of salespeople who spend weeks on the road, Hatchbuck also provides automation for tracking and contacting leads. Instead of sifting through emails and notes on each potential client, this software keeps the contact information, potential worth, and last touch records in an easily-viewed interface.
CSO and CMO Jonathan Herrick explains exactly how automation tools such as Hatchbuck improve. the morale of your team: "By giving your sales people the RIGHT tools you allow them and their team to do what they do best — build deeper relationships — not mindless endeavors like cold calling, organizing their contacts, or manually tracking their performance."
11. Pipedrive
Pipedrive also offers a tool that caters specifically to sales departments by listing clients in various parts of the funnel. In one dashboard, you can see which clients are in the discovery phrase, who needs a contract, and who is ready to meet with account management for onboarding.
12. IFTTT
Of course, not all automation needs to come in the form of complex software. An Internet favorite is IFTTT, which stands for If This Then That. People can take an if scenario such as "If it is supposed to rain tomorrow," and assign a task to it: "then send me a text message at 6 p.m." These laws reduce the brainpower of manually checking and automates processes on a small scale.
IFTTT CEO Linden Tibbets wants to use concepts that were previously limited to developers and put them in the hands of everyday employees. In fact, he tells PC Magazine how he deliberately avoided making the software seem technical. "We could have had a black background and green lettering, something that made it look like you were in the Matrix," he says. "That would have immediately let everyone know that this is for programmers, this is for someone more technical."
Standardize Communication and Onboarding
Keep in mind your tools are only useful if your employees actually use them. If you introduce a new software that everyone ignores, then it will just clog your communication, not help it.
13. HipChat
The team at HipChat knows this, which is why they set out to create a communication tool that integrates with multiple platforms and can be accessed through an app across multiple devices.
Its chats are easily searchable in case you need to find instructions or a resource from a few weeks back, and screen sharing is easy for better collaboration. HipChat's team members are also valiant fighters in the "reply-all wars" with @mentions that directly reach someone.
14. Certspring
Certspring is also a unique automation tool for reducing friction in the employee onboarding process. Many companies — especially startups — take a sink-or-swim approach to onboarding new employees. Even when a company decides to create a solid onboarding process, it might not get updated for years until a position needs to be filled.
With this software, created by Duane Wells, multiple people can upload process docs, save interesting articles, and answer FAQs that all filter into one database. This reduces the time a manager has to spend answering questions while getting the employee up to speed faster.
Create Backup Plans and Crisis Scenarios
Along with creating process docs for employee onboarding, companies need to have concrete plans for handling a crisis. You never want to use these plans, but they need to be put in place and regularly updated as the company evolves. For example, who takes over an employee's accounts or leads if they're fired?
15. SmartDraw
One key tool to draw out your backup plans is SmartDraw, which has been offering flowchart and process documentation software since 1994. On a daily level, these documents can provide paths for employees to follow when someone is on vacation, or which steps to take when something breaks.
In an interview with the Software Development Times, CEO Paul Stannard proves that he thinks like his clients when he updates his product. "Software developers need to create diagrams, whether it is of the logical flow of their program or the architecture of what they are developing, or even the hardware they have to host on." Hand this tool off to your IT department to create plans for when the site goes down or a project breaks.
16. MissionMode
For larger crises, MissionMode provides incident management coverage. This tool helps you create plans to cover everything from IT security breaches to supply chain interruptions to natural disasters. What happens if your shipment of lumber is sitting in the port because of a strike? This tool lets you create alternatives to reduce bottlenecks because of a crisis.
Remember, the best tools are the ones your employees actually use. If you pick a new software option every month, you're bound to cause more bottlenecks with training and onboarding than if you stuck with the original system. Your best bet is to listen to your employees' problems and find a solution around them instead of implementing changes from above.


images by
StartupStockPhotos, stevepb, MIH83, Wokandapix