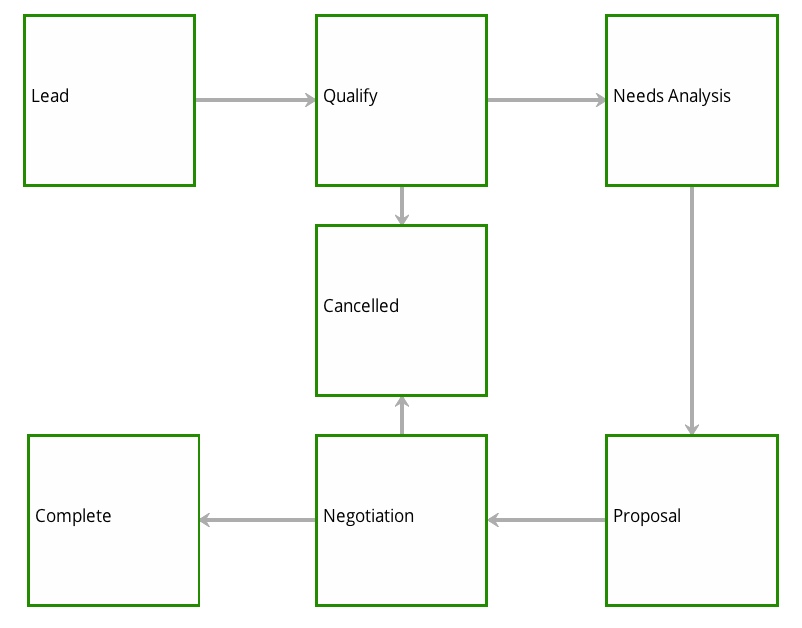 Sales Process Workflow
The Sales Process Workflow lets you manage the complete sales process, from a prospective customer through to closing the deal.
Example
A member of the Sales team meets a new prospective client at a conference, and enters their details into teamfocus. A follow-up call qualifies them as a genuine prospect, so a senior team member can work through a needs analysis and develop a proposal. At any time, the head of Sales can use the Workflow to see exactly how many clients have reached the proposal stage.
The Workflow editor lets you customize each step to include any associated images or documents, such as proposals and presentations. You can also customize each step of the workflow to capture any extra information you require.
The Workflow also keeps a record of all sales contacts for future reference.
Key Features
Metrics help you identify bottlenecks in the process.

Metrics can be changed on any step to match your requirements.

Fields can be customized to tailor the workflow to capture and store all related sales material.
Filters let you quickly search through all your data.
Just select the "Sales Workflow" when you start with your free team.